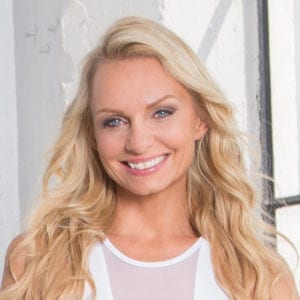 TRACEY MALLETT
Co-Owner & Creator of bootybarre
Tracey Mallett
is an international fitness celebrity trainer, a Master Pilates instructor, personal trainer and co-owner of ATP Specific Training. Tracey created the global
bootybarre
and
bbarreless
program that's now in over 25 countries. She's also a best-selling author of two books Super Fit Mama and Sexy in 6 and has appeared in many successful home exercise videos where she continues to help people live a healthier life with Pilates, Barre and Fitness. Tracey is BASI (Body Arts & Science) Pilates certified and former faculty, Pilates Method Alliance Certified and provider for education, AFAA group exercise and personal trainer plus level one Gyrotonic Instructor. She continues to present internationally at conventions and her online programs
bootybarreburn.com
continue to inspire people around the world. Tracey currently teaches bootybarre and group Pilates classes at ATP.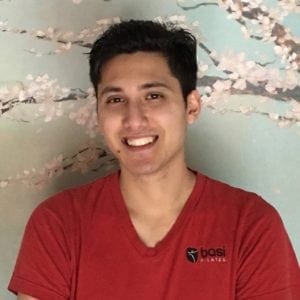 ANTONIO NAVARRO
Pilates Instructor
Antonio is a Certified BASI Pilates instructor who was mentored by the Founder of Body Arts and Science International (BASI), Rael Isacowitz. Currently pursuing his BS degree in Biology/Psychology at University of California Riverside, he hopes to further his career to become a Physical Therapist. Antonio strives to help his Pilates clients both men and women to achieve their health goals by building strength, endurance, along with long lean muscles. In his spare time, he spends it by playing tennis, hiking and indoor rock climbing.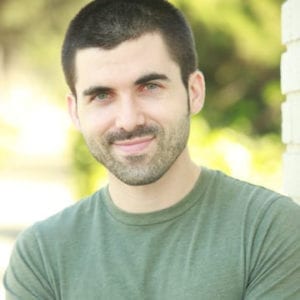 SEAN KAYDEN
TRX Cross Training, TRX Row Instructor
Sean graduated from Cal State Fullerton. He majored in Radio/TV/Film and is actively pursuing a career in screenwriting. Presently, he serves as the Arts/Entertainment writer for two community newspapers. Additionally, he has always been a deep enthusiast for health/fitness/wellness. He is a certified TRX instructor. This form of exercise is a highly stylized technique of suspension training. Suspension training is a 21st century approach to a healthier fit body as opposed to the former technique of weight lifting and machines. The TRX program specializes in strengthening the core immensely as well as overall muscle toning. Balance, flexibility, mobility and cardio performance are also integrated in the workout. For some, the workout may seem daunting, but Sean assures everyone that no matter what level you're at (ground zero – advance) significant results are imminent.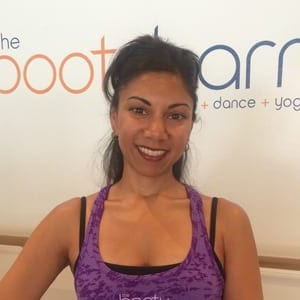 JENNIFER D'SOUZA-BROWN
bootybarre Instructor
Jennifer graduated from Cal State Fullerton with a Bachelor's of Science in Biological Sciences. She spent ten years in the research field – from Reproductive Product Development to Research Protocol Design to Clinical Research in Alzheimer's Disease. Her biggest accomplishment in science was at the Mayo Clinic where she genetically designed a mouse to further breast cancer research as part of the Komen Grant. Jennifer left the research world to become a science teacher and use her skills to further the minds of children. Her love of teaching has taken her into a variety of areas. Currently Jennifer teaches families about how to appropriately save money for their future as a Financial Planner as well as still teaching children in the South Pasadena School District. Recently, Jennifer moved to the Pasadena area and fell in love with Booty Barre. It allowed her to enjoy dance, music and movement in a way that was effective and gentle on the body. Jennifer wants to share bootybarre with others so they may learn to have fun while working out. Teaching allows her to expand the minds of others in a positive way.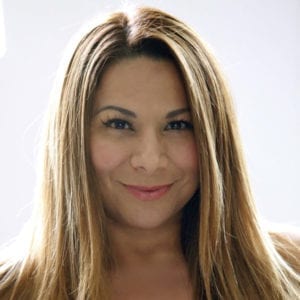 ANISSA TETREAULT
bootybarre, Tidal Wave Boot Camp Instructor
Anissa began her love for fitness early. A young competing Gymnast at the age of 5 moving into dance & acrobatics by age 11 to professional dancer in her 20's. Anissa has been a Dance Teacher & Fitness Instructor at top Dance Studios and Fitness Gyms in the L.A. area. Classes she currently instructs are bootybarre Plus, Tidal Wave Boot Camp, Cardio Fitness, Zumba, Boxing, and Mat Pilates. She has continued to remain active as a fitness instructor, loving her new position at the bootybarre corporate office, and as certified bootybarre Instructor. Using her experience of dance & fitness she utilizes this by having an emphasis on proper alignment, balance, coordination, while linking movement safely. She also holds a AFAA Certificate in Personal Training were she loves to inspire her clients with passion and encouragement. She helps her clients & students reach beyond their exceptions. Anissa personal trains with top LA executives at LA Athletic Club in Downtown Los Angeles as well as working at ATP Training.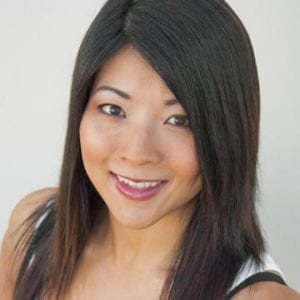 STACIE ARGUS
Indo Row Instructor
Greetings fellow health enthusiasts! You can call me Stacie. I fell in love with Indoor Cycling over 10 years ago. After getting my MBA in Finance and working in banking I decided to take a break and explore a different arena. Now I am a fitness model/actor and Marketing/Web contractor between teaching classes as well as a NASM certified personal trainer. I jumped at the opportunity when I was offered to get Schwinn certified in 2004 then Keiser certified. I am certified in IndoRow, teach yoga to children, enjoy cross fit type workouts and sweat it out in Bikram yoga. Spinning with great music makes a great combination to reaching your fitness goals while having fun. Riding rids excess toxins, reduces stress, strengthens mind/body and brings overall harmony to the body that then radiates to all around you. Breath and movement are blessings that can be taken for granted. Concentrating on these as well as form and tempo makes classes appealing to all fitness levels. I love to get to know my riders and see their journey. My class vibe is energetic with music mixes to get you inspired to go hard! I read you the rider and alter the ride accordingly…no cookie-cutter routines here. Love yourself!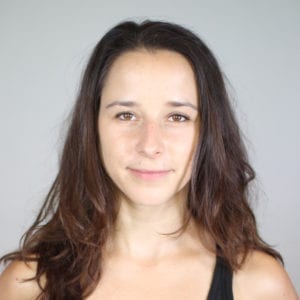 JULIA GREENBERG
Pilates instructor
Julia, originally from Boulder, Colorado, grew up in a healthy and active environment. A competitive gymnast for nearly ten years, she conditioned for her sport using the Pilates method. She later danced her way through college, graduating with honors from California State University with a Bachelor's in Kinesiology; Pre-Physical Therapy. She then became certified with Pilates technique, and has been working in the Physical Therapy setting since. Julia has a more classical approach, and encourages you to come in and get physically and mentally strong with Pilates!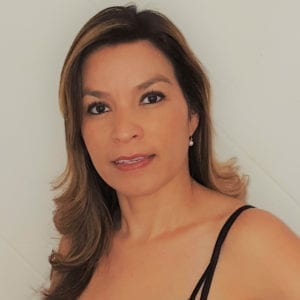 SELENE SCOTT
Pilates Instructor
Selene is a certified Pilates Instructor through Pilates Technique, a New York/Classic style Program by Joseph Pilates. She is bootybarre certified by our very own, Tracey Mallett. TRX certified, which is suspension training to help tone your body all around and strengthens the core. She loves helping and encouraging clients to achieve their goals; seeing their bodies get strong, and toned; and, how their balance, coordination, control, precision, and flexibility improves with every session. After working out with weights for many years, and discovering Pilates is a body, mind and spirit connection, she finally decided to make a career out of Pilates. She is so passionate about helping others get the benefits of it.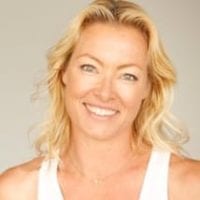 NICOLA GAHA
boodybarre Instructor
My love of the body, movement and the art of movement began as a young girl after watching the ballet performance "Nutcracker" on my family's TV; was it the dance, the color, the art, the collaboration, the music? I think it was everything combined making it a magical experience.
This is what I love about the body; it's miraculous the way it moves, holds us all together and gives us a sense of freedom – walking, running, climbing, dancing – whatever it may be. I danced and trained all over the world, primarily with Royal Academy of Dance – ballet, in New Zealand, Australia, Russia, Switzerland, and London competing in world competitions. At 18yrs (way back when) I landed my first professional job in the Andrew Lloyd Webber musical: Cats that lead to a career in Musical Theatre for 12 years, Chicago being my last show. I meet Tracey Mallett (creator of bootybarre, and co-owner of ATP) during these years of performance and travel – we have remained sisters virtually ever since. Pilates or Body Control, as it was called back then "injury rehabilitation" for when we had pulled or over worked our body. It felt like punishment but as we all know it is all about alignment, functional mechanics and full range of movement – so here I am today, loving that I get to help people find the love of their body and enjoy freedom of movement. Nothing feels better – it is "magical".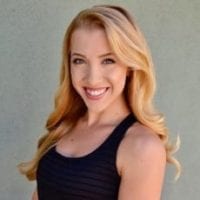 KELLY RECK
Pilates Instructor
Kelly has been dancing for 20 years and has studied jazz, modern, ballet, and tap extensively. For high school she attended the Los Angeles County High School for the Arts where she furthered her training in dance. She then went on to receive her Bachelor of Arts in Dance from Long Beach State. It was in college that Kelly became deeply fascinated with Anatomy, Dance Science, Biomechanics, Injury Care and Injury Prevention. Kelly has been fortunate enough to study with, and be mentored by, the legendary Karen Clippinger. Kelly attributes her deep passions for Pilates, Anatomy, and helping others to Clippinger.
In 2015 Kelly completed the BASI Pilates certification program with a Specialization in Dance. She truly believes that Pilates can do incredible things for the body, mind and spirit, and that her firsthand experience with major injuries has given her a unique perspective when working with her clients. Although Kelly has only been teaching Pilates for 2 years, she possesses the knowledge, maturity, and understanding of a seasoned instructor. Kelly feels that one of her main purposes in life is to help her clients gain strength, flexibility, body awareness and self-love through their Pilates practice.